Shampoos & Conditioners with natural Resveratrol

Do not contain parabens, sulfates, formaldehyde, dioxane, phthalates, mineral oil, silicone.
The shampoo rinses easily for optimal performance. This luxury formula, carefully studied scientifically, is resistant enough to spread more easily while maintaining the appearance and user-friendliness of a product of superior quality. It is composed of the most natural and gentle ingredients with a pH adjusted to suit all ages and all genres. It absorbs quickly, does not leave a sticky feeling. NASSANI Ultra Premium shampoo does not compromise on quality.
The formula is enriched with natural resveratrol and with 4 botanical oils that have medicinal and beneficial properties for skin and hair. These natural organic oils and extracts are ingredients that keep hair and hair healthy. They are soft and give shine and improve the manageability of the hair. These are valuable sources of vitamins A, B, D and E and minerals.
Resveratrol has many beneficial effects not only for the skin but also for the hair. There are important implications on its ability to help fight age-related hair loss, so using our treatments will slow the progression of genetically programmed hair loss. The role of resveratrol in promoting healthy skin is one of the contributions that allows the body to have the ability to stimulate hair growth.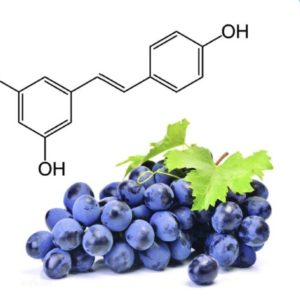 3 natural oils are present in all three kinds of shampoo.
Organic Coconut Oil

Organic Jojoba oil

Organic sunflower oil
PLUS 1 specific natural oil in each kind of shampoo :
The natural organic oils present in the different kinds of shampoo are:
Orange Seville Oil, present in shampoo Orange: all types hair / dull hair / prevents hair loss

French Lavender oil, present in shampoo with French Lavender oil: dry / problematic hair

Jasmine oil, present in shampoo with jasmine oil: mixed hair greasy / dry ends
Here are the properties of each ingredient on the hair:
Organic Coconut Oil reduces the loss of protein in the hair. It creates a protective barrier on the hair and leaves a satin finish. This oil is rich in lauric acid, has a strong affinity for capillary proteins and penetrates easily into the hair shaft because of its low molecular weight.
Organic Jojoba oil, thanks to its antibacterial and anti-inflammatory properties, keeps the hair clean and healthy. Its keratoplastic effect makes hair shiny and brings out its natural color. It smoothes the cuticles of hair and dry tames, frizzy and dull hair.
Organic sunflower oil is an important source of alpha linolenic acid (GLA) that helps prevent hair loss. It also contains large amounts of oleic and palmitic acid, as well as lecithin, carotenoids and vitamins A, C, D and E. It is effective in the treatment of hair loss, baldness and alopecia areata, characterized by round patches of lost hair. Vitamin E is essential for hair growth. Frizziness usually comes from dry, damaged hair and Organic Sunflower Oil is an excellent conditioner. A small amount is enough to contain frizz and make your hair easier to comb. It is sweet, it is also found in preparations for children and babies.
Organic Orange Oil of Seville : Vitamin C and bio-flavonoids in Seville Oranges facilitate circulation in the scalp, which promotes hair growth. It also contains folic acid, a type of vitamin B essential for hair growth. Insonitol is another form of vitamin B that prevents hair loss and stimulates their growth.
Organic French Lavender oil has properties that could kill lice. It is useful in the treatment of scalp infections. Its antimicrobial properties help prevent the growth of bacteria and fungi. The soothing aroma of lavender oil can also help calm your nervous system.
Organic jasmine oil contains moisturizing properties to prevent breakage of hair. It is light and able to penetrate the hair shaft and the cuticle in depth It also maintains natural moisture and elasticity. It is an antiseptic that purifies the hair of bacteria. Its natural healing properties reduce the risk of infections and conditions of the hair such as dandruff.